You will have a statutory warranty when you purchase from a licensed motor dealer (if applicable. Some commercial & private vehicles are exempt). PLUS you have access to Extended Warranties if desired.
If the vehicle is up to 10 years old or up to 160,000 kilometres, you will get three (3) months statutory warranty.
If the vehicle is older than 10 years or over 160,000 kilometres then you will get one (1) month statutory.
If you purchase privately, you will have no warranty unless it is still under factory warranty.
Return to Frequently Asked Questions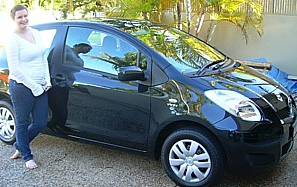 Toyota Yaris
Thanks Dan! I really appreciate the service and excellent car you have provided me with.
Pip Higgins
Alexander Headland